Your CPQ + AIA® solution for an optimal customer journey
Powerful. Intuitive. Exciting.

Merlin CPQ enables the rapid, error-free configuration of variant-rich products. Using a modular structure, it adapts to your sales team's individual requirements. In conjunction with intelligent assistants, also known as Augmented Intelligence Assistants (AIA®), the CPQ solution maps your digital sales journey and wins leads as customers efficiently. The CPQ + AIA® solution always has customer centricity as its main focus regardless of the use case or industry. 
Countless customers trust Merlin CPQ

Leads evolve into delighted customers

Merlin CPQ supports you throughout your entirecustomer journey

Maximum customer centricity

Design your sales processes efficiently and closeto the customer

Common knowledgebase

All stakeholders work together hand-in-hand onthe respective current status
Seamless integration into your IT landscape

Problem-free integration thanks to the many standardizedand configurable integrations

Highest levels of data security

The "Made in Germany" and "Hosted in Germany" sealsof assurance and approval guarantee the protection ofyour data

Inspiration through guided selling

Intelligent Assistants complement your team's expertisethrough solid recommendations
Merlin CPQ success stories
Customer voices
Our product landscape
The optimal integration of sales and customers
Sales CPQ is the main module of our software solution. It supports sales teams in the intelligent and rapid development of leads as well as ensuring an efficient digital quote and sales process. Using the Customer CPQ Add-on module your end customers configure and visualize their desired product on the web and send it as an inquiry directly to your sales department.
In conjunction with Sales CPQ, your sales team can open and respond to sales enquires and do not have to continue manually with the configuration. You can enjoy synergies and advantages such as consistency in the sales process, collaboration with customers as well as having the opportunity to accompany them along their customer journey.
AIA® is the ideal complement to the solution, offering intelligent assistants which support your sales team in providing their customers with the perfect configuration in additon to making communications and process workflows easier and more efficient.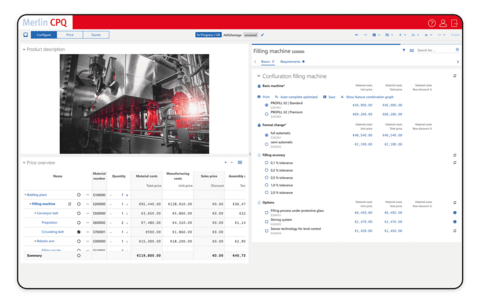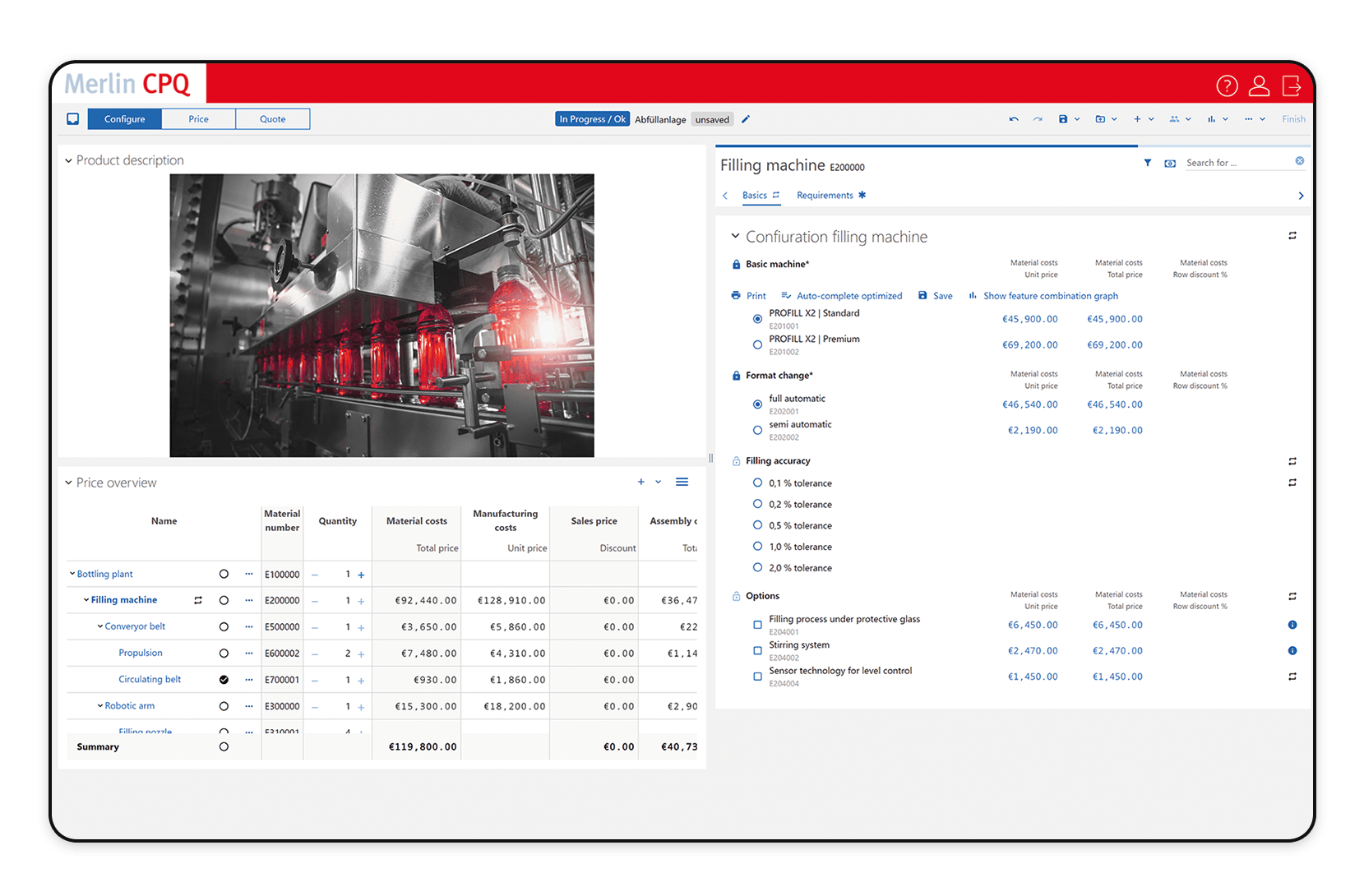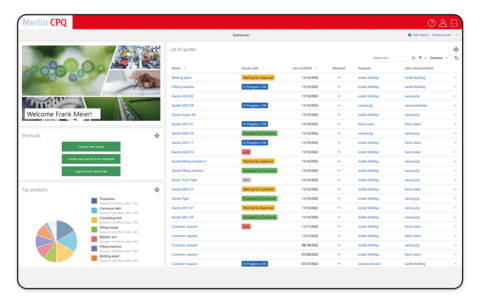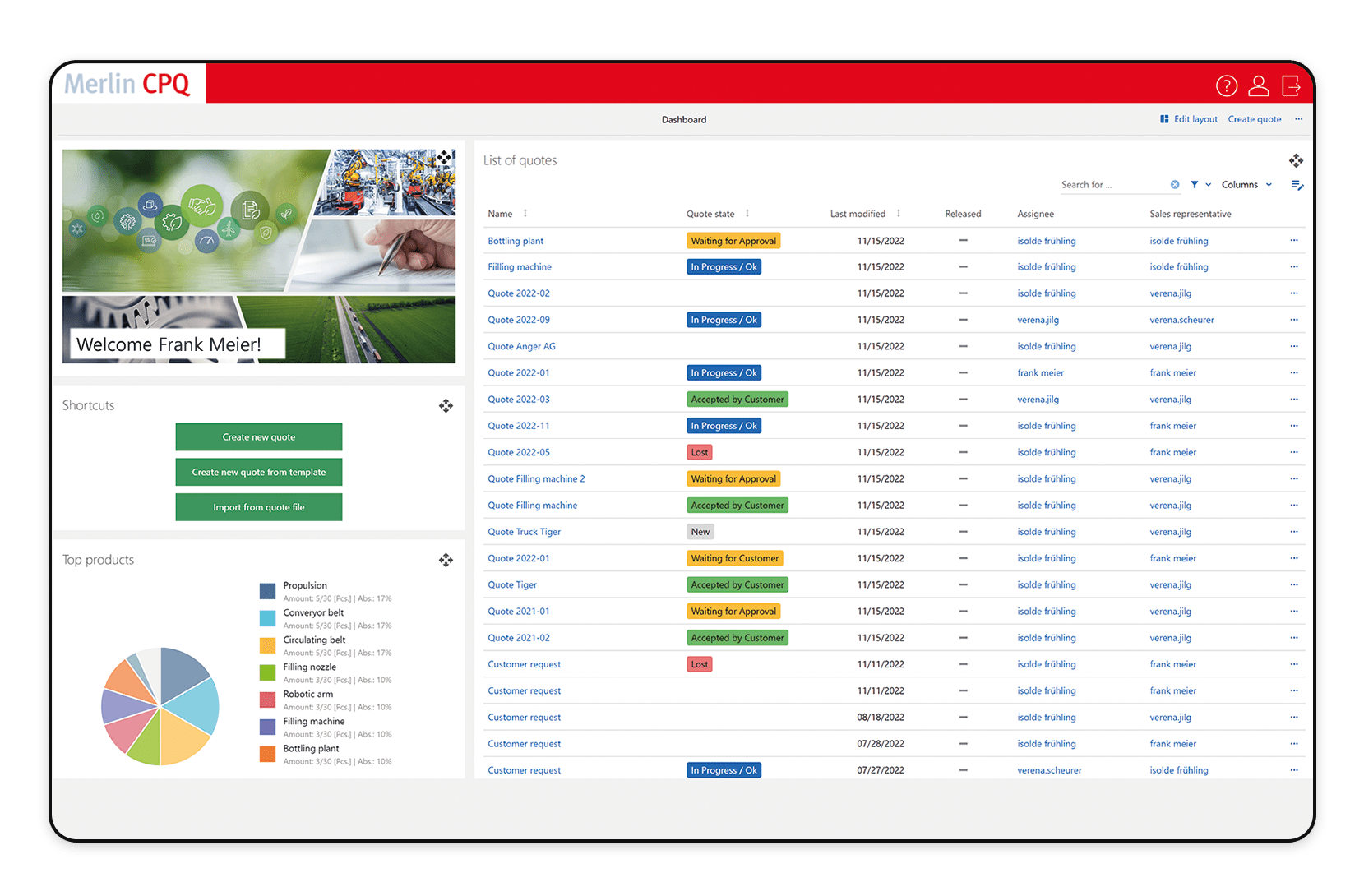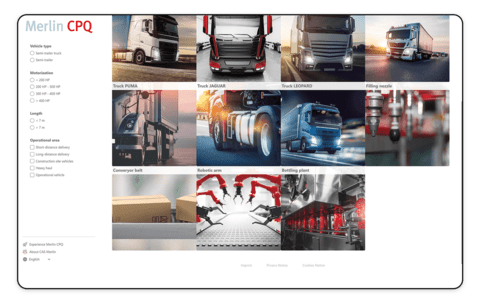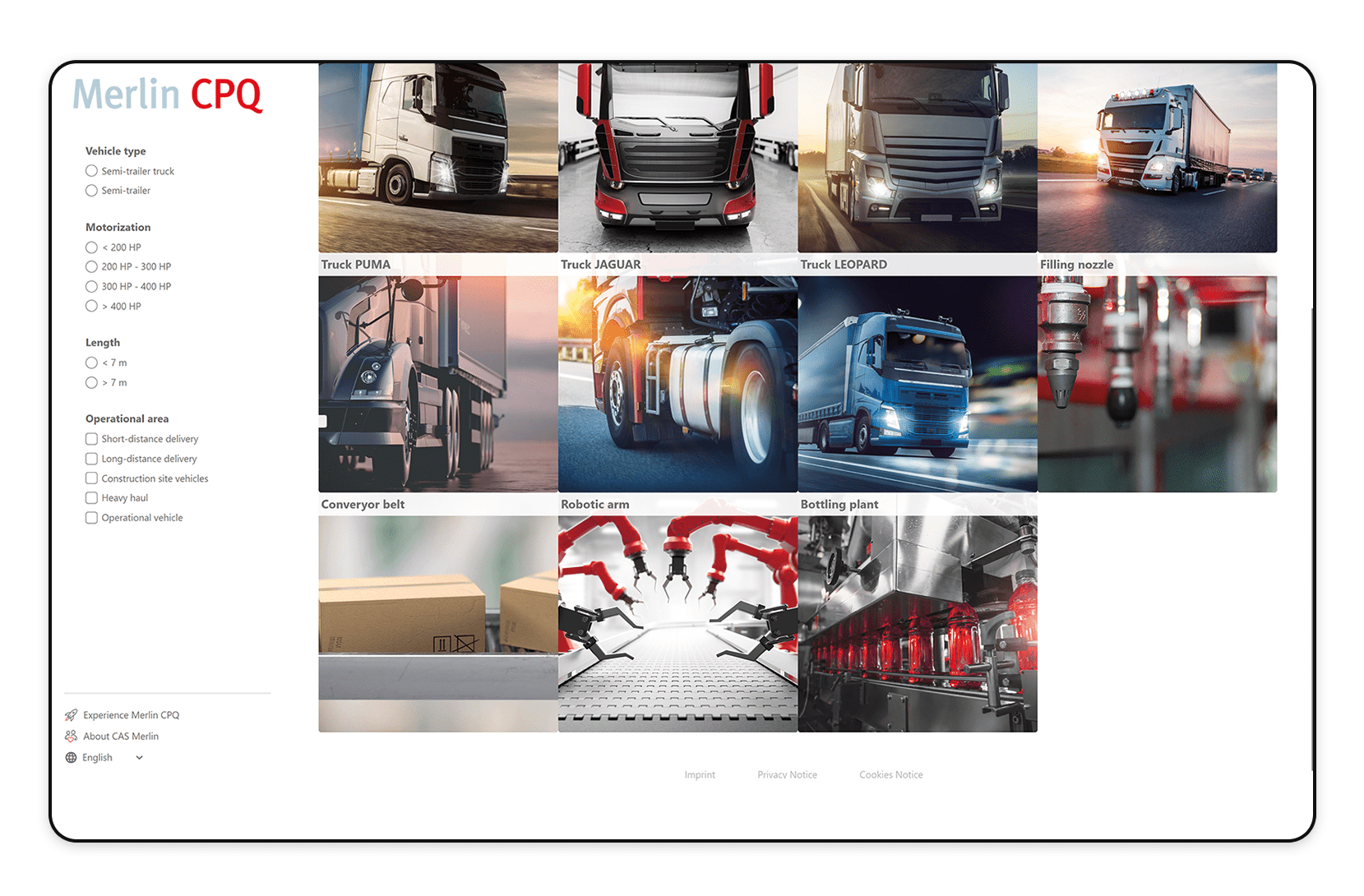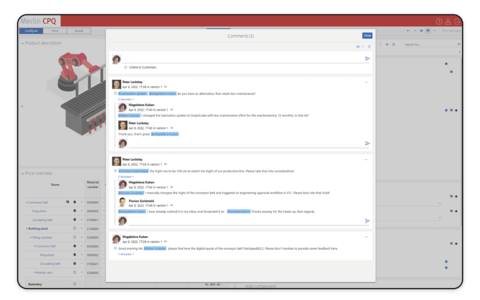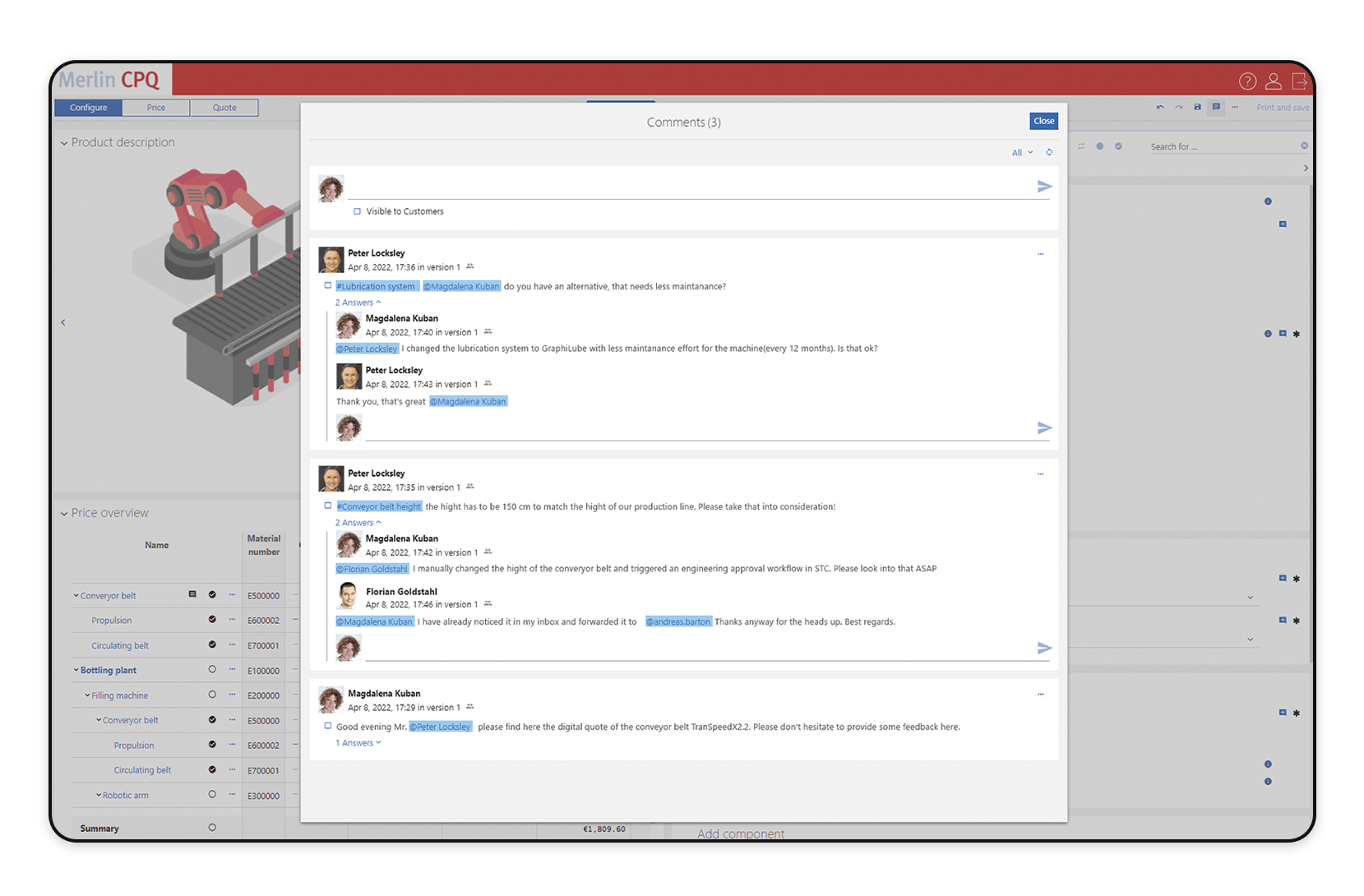 Start your CPQ success today
We are happy to accompany you.
Are you interested or do you have any questions? Our experts will be happy to help you by phone or e-mail.

Verena Jilg